---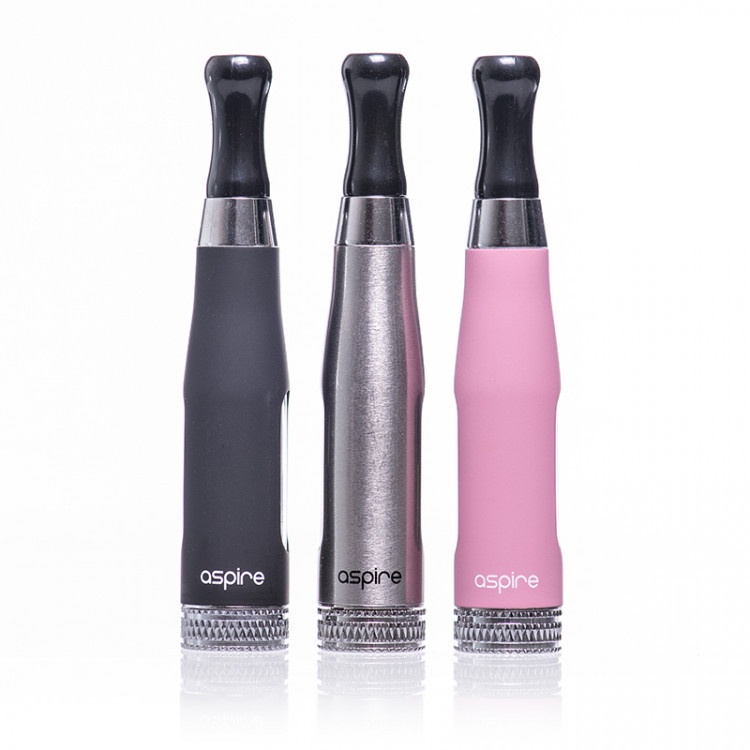 Aspire CE5-S
---
The Aspire CE5-S is a clearomizer ideal for those looking to replace conventional cigarettes and looking for a mouth-to-lung vape.
The CE5-S is an upgraded version of the CE5, it has an exterior metal sleeve surrounding the tank with two small windows that allow you to see how much liquid is left in the tank at all times. It also has a replaceable drip tip that can be replaced with any 510 drip tip.
Size:  Φ14.8mm * 81.7mm
Capacity:  1.8ml
Weight:  21g / 1 piece Pack, 
Available resistance:   1.6Ω(3.0-4.2V),   1.8Ω(3.0-5.0v),   2.1Ω(3.0-6.0v)
Available Color:  black,stainless,blue,yellow,green,purple,red,pink.