---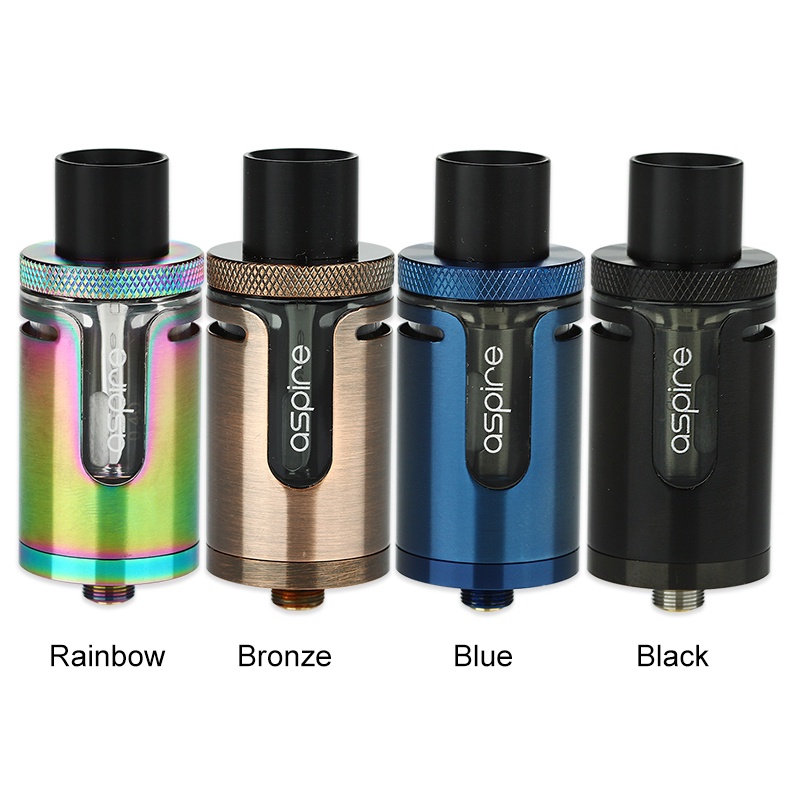 Cleito EXO Tank
---
Aspire Cleito EXO Tank
Employing the latest in flavour enhancing tank technology, Cleito EXO. Prepare to produce your own microclimate! New topside airway to bottom side chimney intake will take flavour and vapor production to next levels, as well as guaranteeing zero leaks. Top fill, easy to disassemble for ultra-low maintenance and convenience of everyday use. Utilising the well-established Cleito coils, brings you storm clouds of flavour.
As well as its simplicity in design and high vaping performance, this tank also comes with a range of colours: Stainless Steel, Black, Blue, Anodized Rainbow and Bronze to meet your different colour preferences.
Aspire Cleito EXO Airflow
The Cleito EXO has an improved airflow system, with the air slots wide open on the top-side of the tank, the airflow travels from the top then passes the coil, bringing you massive flavor and vapor production.
Cleito EXO Atomizer
With its fully interchangeable coils with the Cleito tank just adds more convenience to your daily vaping. When a Cleito coil is installed the tank capacity will become 3.5 ml. The larger sized pre-installed 0.16 ohm coil makes tank capacity 2 ml. (Cleito EXO 2 ml is compliant with TPD regulations).
Just like its predecessor, Cleito EXO is a top fill tank, simply unscrew the top cap and you can add your favourite e-juice in no time.
TPD Version Cleito EXO Tank
1 x Cleito EXO tank (2ml version with 0.16ohm coil preinstalled) 
1 x Extra 0.16ohm Coil 
1 x Extra Drip Tip 
2 x Extra O-rings 
1 x Warranty Card 
1 x User Manual
Features 
Size: 23.5 x 57 mm
Capacity: 2ml (TPD version)/ 3.5ml (Standard version)
Coil: 0.4ohm (40 - 60W) / 0.16ohm (60 - 100W)
Thread: 510 thread